Disposable ECG Electrodes Pack (12 PCS)
he Disposable ECG electrode is used for ECG or other biopotential measurements. It is composed of 12 adhesive electrodes, using nonwoven fabric material - a kind of breathable paper - cotton or PE and foam with medical hypoallergenic adhesive.
This ECG electrode has a high viscosity, so it can adhere to your skin directly. The snap-on connector can be pushed on or removed from the electrode lead easily. It can be used as spare part for the Arduino Analog Heart Rate (ECG) Monitor Sensor. For ECG electrode placement, please check the Heart Rate (ECG) sensor wiki page.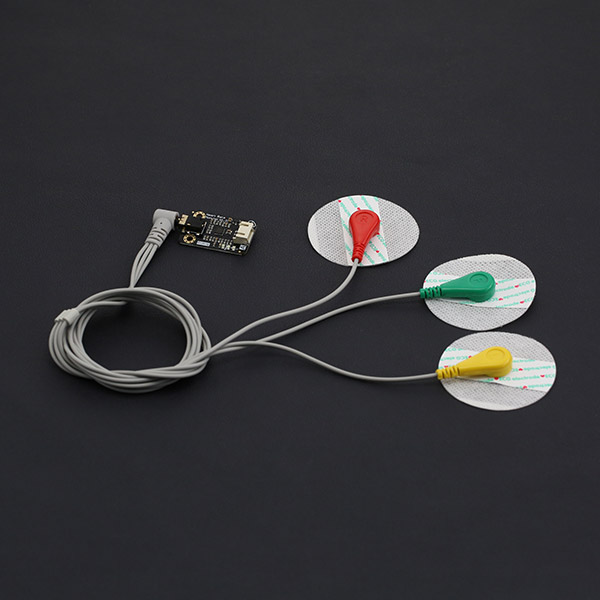 Gravity: Analog Heart Rate Monitor Sensor (ECG) For Arduino
Please Note:
1. This product should be stored in a cool dry place
2. This product must be used within 10 days after opening packaging
3. This product is not disinfected and should not be used internally
4. Users with sensitive skin should use with caution
5. This product is valid for two years from the date of manufacture.
SPECIFICATION

Separate AC Impedance: ≤ 3KΩ
Average AC Impedance : ≤ 2KΩ
DC Offset Voltage: ≤ 100mV
Internal Noise: ≤ 150Vp_p
SHIPPING LIST

Disposable ECG Electrodes Pack (12 pcs) x1